If you've been looking at the all in one campaign builder Kartra and wondering – if it's worth the money, then look no further.
Inside this review, we'll dive into the Kartra trial and their pricing packages.
How to Get A Kartra Trial for 30 Days
In this video below, you'll see how to use this backdoor link to take the Kartra trial from 14 to 30 days.
Here's all you have to do to claim your spot.
Hover your browser over the navigation bar (like you're going to escape the page)
You'll see the popup as described in the video above and click to take the 30 day trial.
What is Kartra Anyway?
Kartra is an all in one campaign builder.
It creates squeeze pages, sales pages, video sales pages, check out pages and allows you to build out complex email marketing campaigns with ease.
Normally, you'd have to piece tons of different software together to achieve what Kartra does all under one roof.

Is Kartra Worth It?
YES!
It's well worth the investment. After all, Kartra does more than the traditional landing page builder like Clickfunnels or Leadpages.
Instead it integrates everything together.
Your Landing Pages
Email Sequences
Checkout Pages
And more
It has a done for you campaign builder that makes building out these campaigns like Frank Kern's 4 Day Cash Machine a snap.
How Much Does Kartra Cost?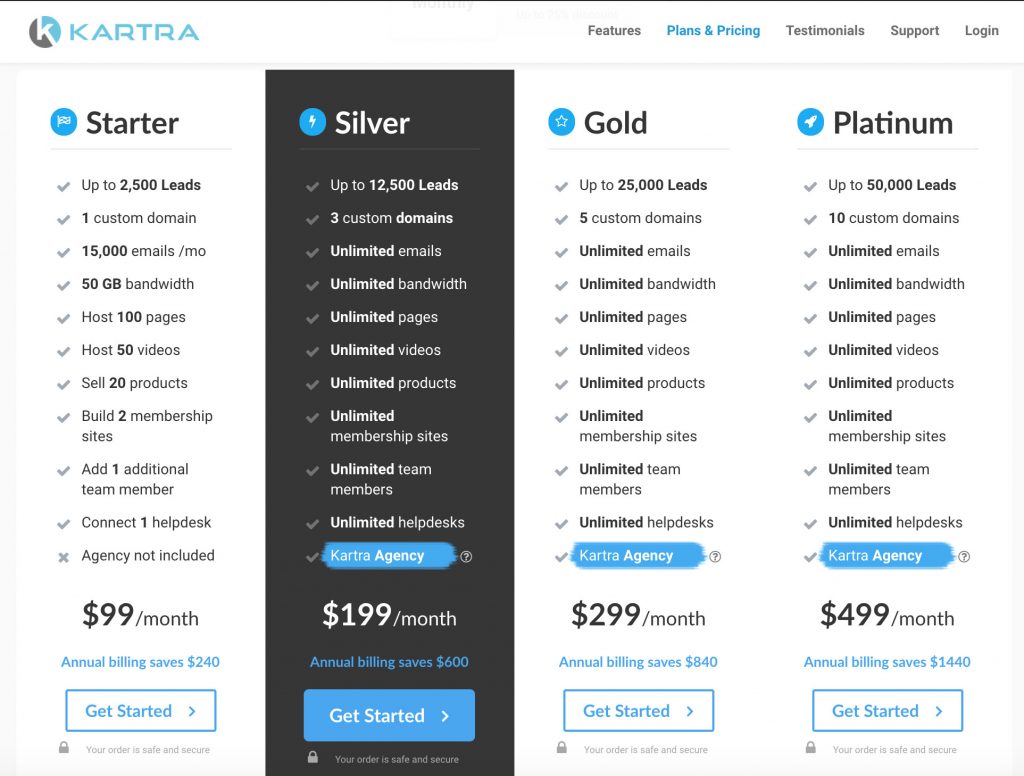 As you can see, the breakdown of their pricing plans goes as follows
Starter Package at $99 per month for 2500 Leads
Silver Package at $199 per month for 12,500 leads
Gold Package at $299 per month for 25,000 leads
Platinum Package is $499 per month for 50,000 leads
The great thing about Kartra is you can start small with your package and upgrade later on once you begin building more leads into the system.
You can also downgrade or cancel your package any time without any obligations to continue.